The Red Poinsettia Basket is a wonderful gift for the holiday season, as the poinsettia flower is a quintessential symbol of Christmas. The wine-colored petals and dark leaves create a festive decoration that is perfect for any home or office. The bouquet is hand-picked and elegantly arranged in a l[...]
Add To Cart
Add 8 Balloons for $42.95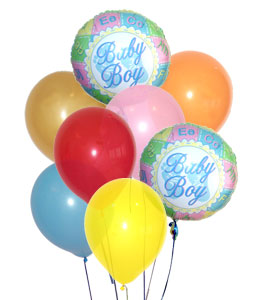 The Red Poinsettia Basket is a wonderful gift for the holiday season, as the poinsettia flower is a quintessential symbol of Christmas. The wine-colored petals and dark leaves create a festive decoration that is perfect for any home or office. The bouquet is hand-picked and elegantly arranged in a l[...]
The Red Poinsettia Basket is a wonderful gift for the holiday season, as the poinsettia flower is a quintessential symbol of Christmas. The wine-colored petals and dark leaves create a festive decoration that is perfect for any home or office. The bouquet is hand-picked and elegantly arranged in a l[...]
The Red Poinsettia Basket is a wonderful gift for the holiday season, as the poinsettia flower is a quintessential symbol of Christmas. The wine-colored petals and dark leaves create a festive decoration that is perfect for any home or office. The bouquet is hand-picked and elegantly arranged in a light wicker basket, making it easy to display anywhere you choose.

The poinsettia flower holds significant meaning during Christmas time, as it is known as the Christmas Star or Christmas Flower. Legend has it that the flower was born from a Christmas miracle, as a poor young boy discovered a dark red flower growing by the roadside and presented it to the priest. The flower's shape was recognized as the Star of Bethlehem, and its deep red color symbolizes the blood Christ shed for the world. The ancient Aztecs also considered the poinsettia a symbol of purity, and today it represents good cheer, goodwill, and success.

The poinsettia flower is also known as the Mexican Flame Leaf, Winter Rose, and Noche Buena flower, meaning Christmas Eve flower. Our local florists can create this perfect representation of Christmas and deliver the Red Poinsettia Basket on the same day. For those planning a Christmas celebration, a larger basket can be ordered in advance. Bring home some of the Christmas spirit with our beautiful floral basket.
Item No. B13-3602
Price: $99.95