The Christmas Season is highly anticipated for its warm and welcoming atmosphere. As we enjoy the festive carols and the sound of jingle bells, many of us seek to add a unique touch to the celebrations.

Our Christmas Coziness Basket, filled with a variety of Christmas greens and multicol[...]
Add To Cart
Add 8 Balloons for $42.95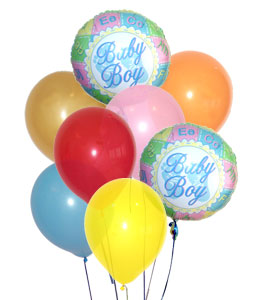 The Christmas Season is highly anticipated for its warm and welcoming atmosphere. As we enjoy the festive carols and the sound of jingle bells, many of us seek to add a unique touch to the celebrations.

Our Christmas Coziness Basket, filled with a variety of Christmas greens and multicol[...]
The Christmas Season is highly anticipated for its warm and welcoming atmosphere. As we enjoy the festive carols and the sound of jingle bells, many of us seek to add a unique touch to the celebrations.

Our Christmas Coziness Basket, filled with a variety of Christmas greens and multicol[...]
The Christmas Season is highly anticipated for its warm and welcoming atmosphere. As we enjoy the festive carols and the sound of jingle bells, many of us seek to add a unique touch to the celebrations.

Our Christmas Coziness Basket, filled with a variety of Christmas greens and multicolored holly, is the perfect way to elevate the holiday spirit and bring the enchantment of Christmas into your home. Presented in a rectangular stained woodchip basket, the bouquet features a cluster of exquisite red berries and natural pinecones, adorned with a festive red plaid ribbon.

The red berries symbolize the blood shed by Jesus during his crucifixion, while the pointed leaves of holly represent the crown of thorns placed on his head. Holly is deeply associated with Jesus Christ and is used as a way to honor him during this joyous season. The white blossoms of holly also represent purity, alluding to the new year and the fresh start it brings.

Pinecones, commonly used as Christmas decorations, signify hope and immortality. They also symbolize the unity and harmony of family, highlighting the importance of togetherness, love, and the bond between family members.

This floral arrangement is a stunning and heartfelt display of elegance during this festive occasion. Our local florists in Canada and the United States will be thrilled to create this exquisite arrangement of nature's finest and deliver it to your doorstep on the same day, ensuring a stress-free and enjoyable holiday!

We wish you a Merry Christmas!
Item No. B10-5139
Price: $74.95