As the holiday season approaches, the festive atmosphere is palpable. Choosing the perfect gift for Thanksgiving or Christmas can be a daunting task, but a stunning bouquet of flowers can add a touch of uniqueness to the occasion. Even if you can't be with your loved ones during these special times,[...]
Add To Cart
Add 8 Balloons for $42.95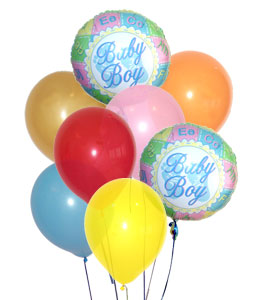 As the holiday season approaches, the festive atmosphere is palpable. Choosing the perfect gift for Thanksgiving or Christmas can be a daunting task, but a stunning bouquet of flowers can add a touch of uniqueness to the occasion. Even if you can't be with your loved ones during these special times,[...]
As the holiday season approaches, the festive atmosphere is palpable. Choosing the perfect gift for Thanksgiving or Christmas can be a daunting task, but a stunning bouquet of flowers can add a touch of uniqueness to the occasion. Even if you can't be with your loved ones during these special times,[...]
As the holiday season approaches, the festive atmosphere is palpable. Choosing the perfect gift for Thanksgiving or Christmas can be a daunting task, but a stunning bouquet of flowers can add a touch of uniqueness to the occasion. Even if you can't be with your loved ones during these special times, sending them a beautiful arrangement of flowers can show them that they're always in your thoughts.

If you're searching for a spirited bouquet for that special someone, the Holiday Enchantment Bouquet is an excellent choice. Our local florists carefully handcraft this arrangement with a vase of fresh, lovely flowers in cheerful holiday colors, topped off with a whimsical peppermint bow for a charming touch. Whether it's for Christmas, Thanksgiving, or any other special occasion, this holiday bouquet will add a subtle charm to any gathering.

Our local florists create the Holiday Enchantment Bouquet on the same day to ensure that it arrives at its destination in a fresh and pristine condition. We also offer same-day delivery for your convenience, so you can surprise your loved ones with a beautiful bouquet right at their doorstep.

The holidays are all about spending time with family and friends, and a stunning holiday bouquet can make breaking the ice a little easier when visiting someone's home.

Order the Holiday Enchantment Bouquet today and make your loved ones' special occasions even more magical. We're confident that this Christmas bouquet will bring joy, smiles, and a sense of wonder to any occasion.
Item No. B17-5131
Price: $79.95