The holiday season is all about spending quality time with family and friends. A major highlight of the month is the delicious feasts that are shared, with guests often visiting each other's homes. It is customary to bring gifts to these gatherings, as arriving empty-handed is considered unusual. If[...]
Add To Cart
Add 8 Balloons for $42.95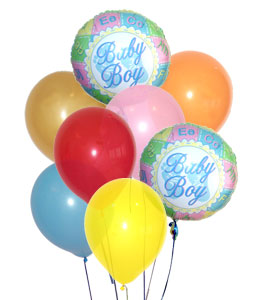 The holiday season is all about spending quality time with family and friends. A major highlight of the month is the delicious feasts that are shared, with guests often visiting each other's homes. It is customary to bring gifts to these gatherings, as arriving empty-handed is considered unusual. If[...]
The holiday season is all about spending quality time with family and friends. A major highlight of the month is the delicious feasts that are shared, with guests often visiting each other's homes. It is customary to bring gifts to these gatherings, as arriving empty-handed is considered unusual. If[...]
The holiday season is all about spending quality time with family and friends. A major highlight of the month is the delicious feasts that are shared, with guests often visiting each other's homes. It is customary to bring gifts to these gatherings, as arriving empty-handed is considered unusual. If you're looking for a gift that is sure to bring a smile to your loved one's face, consider the Joyous Holiday Bouquet.

This beautiful arrangement has been designed with the Christmas season in mind, featuring delicate white Asiatic lilies and chrysanthemums arranged in a clear, square vase. The addition of holiday greens and a festive red ribbon really complete the look. The lilies symbolize peace and hope, while the chrysanthemums represent joy and optimism.

Giving this bouquet to your loved ones is a great way to spread holiday cheer. Our local florists in Canada and the U.S. carefully select the freshest flowers for same-day or advance delivery.
Item No. B8-4963
Price: $79.95