Winter is a season dominated by the colors blue and white. These hues perfectly represent the chill and snow that come with the season. One way to add sophistication and elegance to the winter vibe is to gift someone with a beautiful floral arrangement in these colors. Flowers are an excellent choic[...]
Add To Cart
Add 8 Balloons for $42.95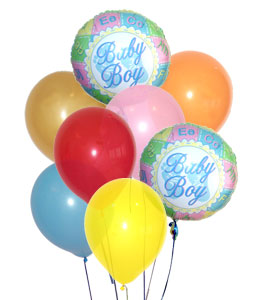 Winter is a season dominated by the colors blue and white. These hues perfectly represent the chill and snow that come with the season. One way to add sophistication and elegance to the winter vibe is to gift someone with a beautiful floral arrangement in these colors. Flowers are an excellent choic[...]
Winter is a season dominated by the colors blue and white. These hues perfectly represent the chill and snow that come with the season. One way to add sophistication and elegance to the winter vibe is to gift someone with a beautiful floral arrangement in these colors. Flowers are an excellent choic[...]
Winter is a season dominated by the colors blue and white. These hues perfectly represent the chill and snow that come with the season. One way to add sophistication and elegance to the winter vibe is to gift someone with a beautiful floral arrangement in these colors. Flowers are an excellent choice for any occasion, as they not only look stunning but also convey emotions in a way that no other gift can match.

Introducing the Winter Wishes Bouquet, a display of seasonal elegance that will warm the recipient's heart with joy, just like the first snowfall of the season. This collection features striking white roses, stargazer lilies, and green berries, arranged in a rustic copper vase and adorned with a charming gold plaid ribbon. It is the perfect way to spread love, warmth, and joy throughout the winter season.

The Winter Wishes Bouquet is a dramatic and sophisticated gift that will add elegance to any home during the holiday season. Our flower arrangements are made fresh and available for same-day delivery in the USA and Canada. Surprise a loved one, friend, or anyone you want to warm up their cold winter days with the warmth of your love. Our local florist will deliver the bouquet to your doorstep on the same day. So, book your Winter Wishes Bouquet today and make someone's holiday season even more special.
Item No. B12-5135
Price: $74.95